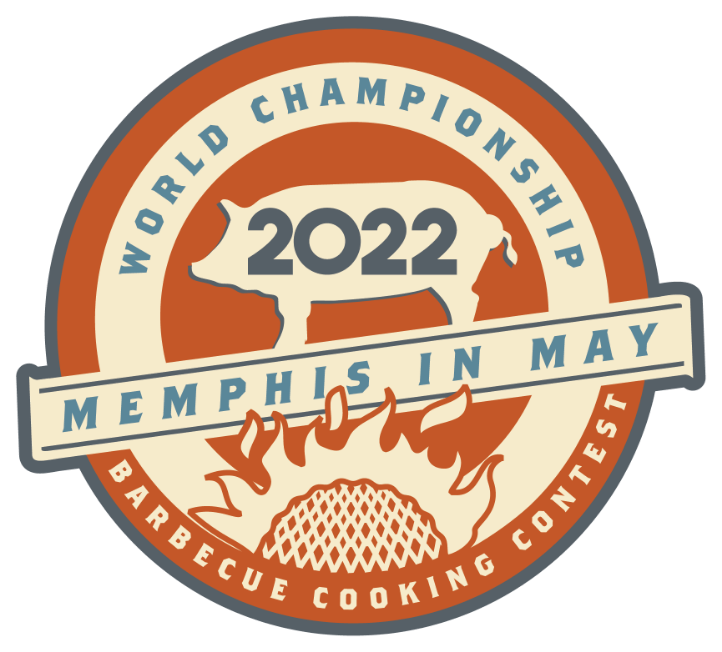 May 14, 2022 – Memphis Tennessee was again the nexus of barbecue as the absolute best competition barbecue cooking teams converged again for the annual Memphis in May World Championship Barbecue Cooking Contest. Memphis in May officials announced the winners of the organization's World Championship Barbecue Cooking Contest on Saturday, May 14th.
Blues Hog from Washington, MO was named GRAND CHAMPION for the World Championship Barbecue Contest by taking the top honor with their championship entry in the Whole Hog category. As the Grand Champion they take home $25,600 in cash prizes plus $7,000 for their Whole Hog first place win. Blues Hog placed first in the Shoulder category in 2021.
First place in Ribs went to Heath Riles BBQ, first place in shoulder went to Sweet Swine O' Mine and first place in Whole Hog went to Blues Hog.
212 competition cooking teams from four foreign countries and twenty-four states vied for a record $147,100 in cash prizes along with the priceless bragging rights from winning the Memphis in May World Championship Barbecue Cooking Contest.
Complete winners list can be found at memphisinmay.org/events/world-championship-barbecue-cooking-contest/wcbcc-winners.