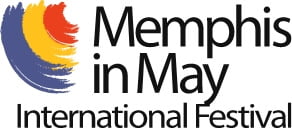 Starting salary: $37,440 to $43,680
The nationally recognized award-winning Memphis in May International Festival is seeking applicants for the position of Office Supervisor. Join the fast-paced, exciting work environment at one of North America's premier festival organizations. This is a full-time year-round position.
Duties & Responsibilities includemanaging a multi-line phone system and directing all incoming calls to the appropriate person, greeting guests, receiving, and coordinating office deliveries and shipments, managing inventory control and ordering office supplies, management of online patron orders, miscellaneous clerical support, and assist the Finance Manager with routine administrative tasks and reports.
The ideal candidate will have some secondary education, present a professional appearance and demeanor, demonstrate the ability to learn quickly, and provide excellent customer service. Candidates should have a working knowledge and experience in multi-line phone systems (minimum 2 years of related field experience), strong computer knowledge with the ability to manage and create spreadsheets as needed. The ability to operate standard office equipment, ability to communicate professionally and effectively both written and orally, excellent customer service skills (minimum 2 years), detailed oriented, and able to handle a fast-paced, multi-task work environment. Ability to work flexible hours as needed during festival season.
Starting compensation is $18 – $21 per hour, based on experience, plus a desirable benefits package including paid medical, dental, and vision insurance coverage with deductible reimbursement plan, a generous 401K plan, plus annual bonus, and paid time off. To apply, please send a resume with cover letter and salary history to mim@memphisinmay.org with "Office Supervisor" in the subject line. The deadline to apply is June 27, 2022.
Memphis in May is an equal opportunity employer providing employment opportunity to all qualified applicants regardless of race, color, religion, age, national origin, gender, sexual orientation, and encourages minority applicants.