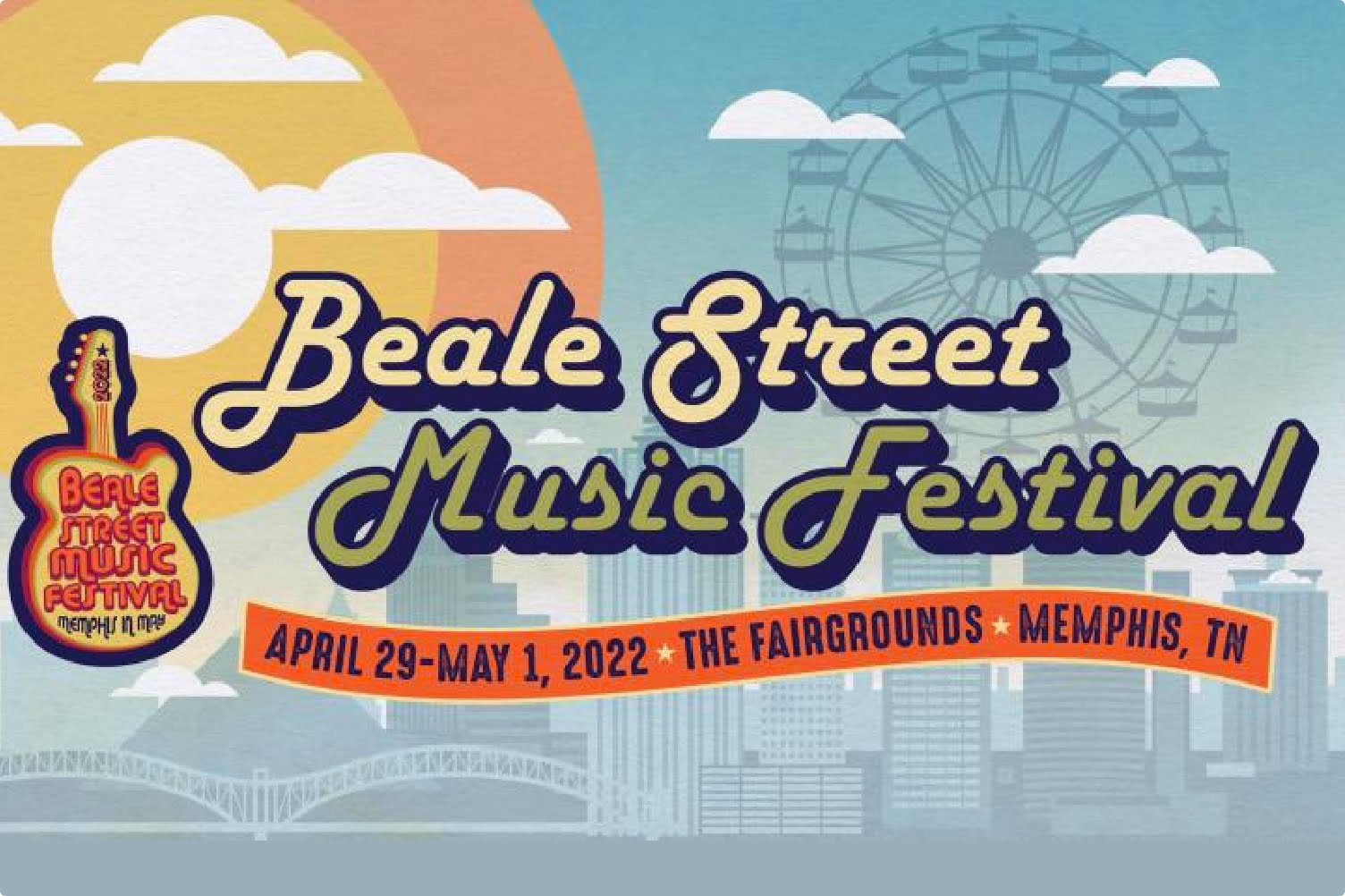 MEMPHIS, Tenn., December 1, 2021 – Memphis' biggest and most exciting event is back! Memphis in May announced three-day passes for the 2022 Beale Street Music Festival will go on sale this Friday December 3, 2021, at 10 AM.
Just in time for the holidays, festival organizers are offering a limited number of early bird three-day passes at the deeply discounted price of only $145* while supplies last. These limited quantity passes are expected to sell quickly and once they're gone prices will go up, so Beale Street Music Festival fans are encouraged to buy now for the guaranteed lowest price of the year. Tickets are available at www.memphisinmay.org/bsmftickets
In addition to the discounted general admission 3-day passes, VIP passes are also available, which offer exclusive seating on raised, covered platforms with unobstructed views of each stage, VIP-only bars for beer, food, wine, and convenient VIP-only air-conditioned restrooms. Parking options are also available. Three-day VIP passes are $809* and available at www.memphisinmay.org/bsmftickets
"2019 was the last time Memphis experienced a Beale Street Music Festival and WE'RE COMING BACK BIG with the star-studded music festival that our fans are craving," says James L. Holt, President and CEO of Memphis in May.
Memphis in May has made arrangements to temporarily move BSMF and the World Championship Barbecue Cooking Contest in 2022 to the Memphis Fairgrounds to make way for planned construction in Tom Lee Park. Both events will return to their Tom Lee Park home when park construction is completed in April 2023.
Memphis in May 2022 schedule:
Salute to Ghana May 1-31
Beale Street Music Festival April 29 – May 1
World Championship Barbecue Cooking Contest May 11-14
Great American River Run May 28
* Plus service charge
About Memphis in May
Memphis in May is a 501(c)3 nonprofit community-based organization whose mission is to promote and celebrate Memphis' culture, foster economic growth, and enhance international awareness through education. Founded by racially diverse Memphians in 1977, racial equity and parity are embedded in the fiber and culture of Memphis in May, the official festival of the City of Memphis.
Recipient of 228 prestigious Pinnacle Awards from the International Festival and Events Association, it has been named to Travel+Leisure's international list of Festivals Worth Traveling For, and in 2018, Memphis topped CNN Travel's list of international destinations to visit in May because of Memphis in May events. Beale Street Music Festival was named by Oprah Magazine as one of "14 Festivals You Won't Want to Miss in 2020."
For additional information, please visit www.memphisinmay.org