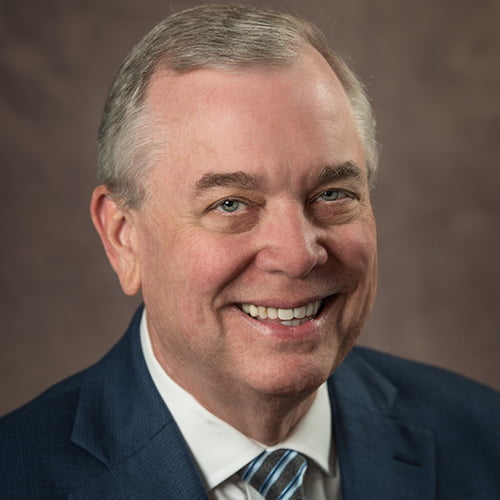 August 28, 2023 – Memphis, TN. –Veteran industry leader and President & CEO of Memphis in May International Festival, Jim Holt, has been tapped for the prestigious Hall of Fame with the International Festivals & Events Association.
"The International Festivals & Events Association is pleased to announce the induction of one of the festival and event industry's finest professionals into the IFEA Hall of Fame – James L. Holt, CFEE, President & CEO of the Memphis in May International Festival in Memphis, TN, USA" said the IFEA in announcing the honor.
Known as the association's most prestigious honor, the IFEA Hall of Fame recognizes those outstanding individuals who, through their exceptional work and achievements, have made a significant contribution to the Festivals and Events Industry and a profound difference in the communities they serve.
Induction into the Hall of Fame is considered the highest of industry honors. Selected from a group of his industry-peers, Jim joins the prestigious ranks of 64 others inducted into the Hall of Fame along with industry leaders from Pasadena Tournament of Roses, Macy's Parades & Events, Kentucky Derby Festival, Rotterdam Festivals, Pro Football Hall of Fame, Zambelli Fireworks, Indy 500 Fest and Ottawa's National Capital Commission.
"Under Jim's leadership, Memphis in May was catapulted into the national and international spotlight," said Leigh Shockey, Memphis in May Board Chair, "So Jim's induction into the IFEA Hall of Fame is a fitting tribute recognizing his decades of leadership in the industry and his accomplishments as our leader at the Memphis in May International Festival."
Jim will be honored at the 66th Annual IFEA Convention in Texas, where he will be presented with his award during the IFEA Awards Luncheon on Wednesday, October 11, 2023.
About Memphis in May
Memphis in May is a 501(c)3 nonprofit community-based organization whose mission is to promote and celebrate Memphis' culture, foster economic growth, and enhance international awareness through education. Founded by racially diverse Memphians in 1977, racial equity and parity are embedded in the fiber and culture of Memphis in May, the official festival of the City of Memphis.
Recipient of 223 prestigious Pinnacle Awards from the International Festival and Events Association, it has been named to Travel+Leisure's international list of Festivals Worth Traveling For, and in 2018, Memphis topped CNN Travel's list of international destinations to visit in May because of Memphis in May events. Beale Street Music Festival was named by Oprah Magazine as one of "14 Festivals You Won't Want to Miss in 2020.