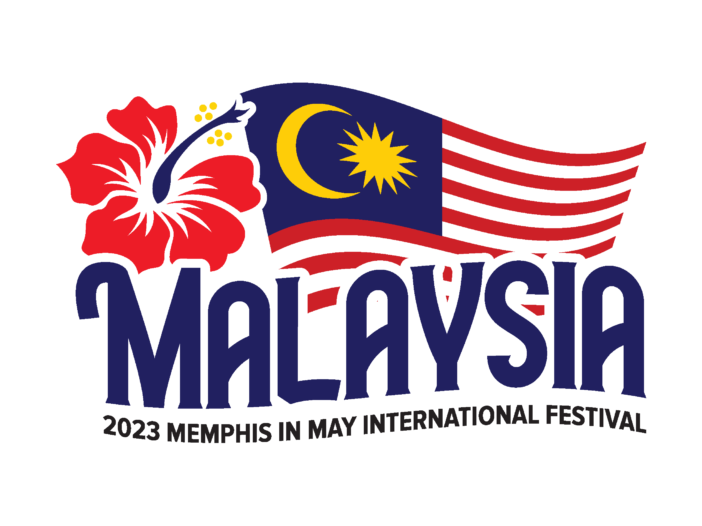 October 27, 2022 – Memphis, TN. Memphis in May International Festival announces the diverse, multi-ethnic and multi-cultural nation of Malaysia as the 2023 honored country. Malaysia is the eighth Asian country selected by the organization as the honoree for the citywide festival salute. Celebrating the people and culture of Malaysia will be the year-long focus of the 2023 festival. Authentic cultural and educational exhibits will be open throughout the month of May and with special live performances, lectures, and economic development events during International Week, May 8-14, 2023.
Malaysia is in Southeast Asia and consists of two geographical regions separated by the South China Sea. Peninsular Malaysia, or West Malaysia, borders Thailand and Singapore. Malaysian Borneo, or East Malaysia, is in the northern part of the island of Borneo, which is the third largest island in the world. The combined land area is somewhat larger than New Mexico. The country's famous wildlife includes tigers, leopards, the Malayan tapir, and endangered Borneo pygmy elephants and orangutans.
Malaysia gained its independence as Malaya from the British Empire on August 31, 1957. In the years after, Malaya evolved democratically and formed Malaysia of 13 states on 16 September 1963. Malaysia is one of the wealthiest countries in the region generating a GDP of $902.6 billion and boasts a fully industrialized economy, with primary exports including electronics, chemicals, semiconductor chips, natural rubber, palm oil, and petroleum. Tennessee received $1.85 billion in imports from Malaysia and exported $147 million in products to the country in 2021.
"Malaysia is a culturally rich nation with a cosmopolitan capital city that serves as headquarters for a prosperous economy." Said Leigh Shockey, 2023 Memphis in May Board Chair, "We are excited to share the stories and exotic culture of this important country with Memphis and discover how Malaysia is known as "truly Asia." A group cultural tour of the country led by Memphis in May Board Chair Leigh Shockey is slated for March 11-19, 2023, with business and government leaders in attendance.
Malaysia is a country of many cultures, religions, and ethnic backgrounds. The country's population is approximately 33 million, and the official language is Malay, but residents also speak English, Tamil, and Cantonese. Islam is Malaysia's official religion, with about 60% of the population identifying as Muslim.
The honored country is typically revealed during the organization's annual meeting. However, due to uncertainty over the use of Tom Lee Park, festival organizers postponed the announcement. Revenues from Memphis in May's major events provide funding to support the international salute, and cultural, educational, and economic development programs.