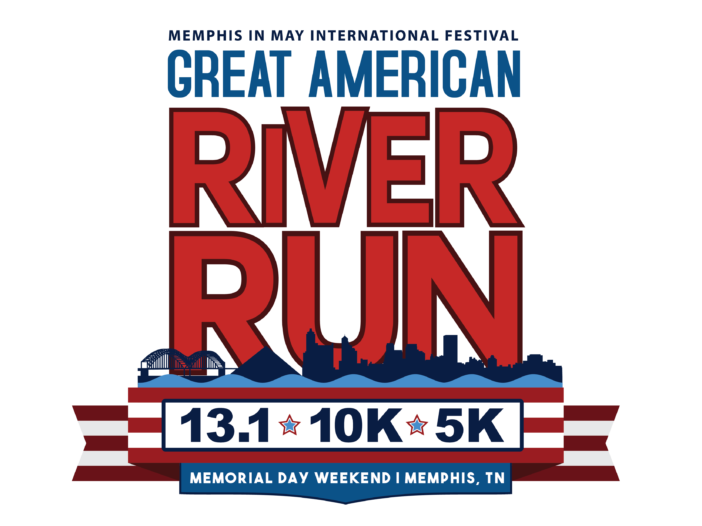 Memphis in May 2023 closes on a high note with another successful run.
MEMPHIS, TN., May 27, 2023 – Runners of all talent levels laced up and launched from historic Beale Street for the 7th edition of the Great American River Run presented by TVA on Saturday, May 27, 2023. The run is part of the Memphis in May International Festival.
"The word is getting out that this race is the perfect way to kick off Memorial Day weekend, attracting runners from across the country and here in the mid-south," says James L. Holt, President & CEO of Memphis in May. "With the Great American River Run, we have a run for everyone plus our famous post-race feast, at the only after-party on historic Beale Street – the runners love it!"
Runners from 40 states and 3 foreign countries converged on Beale Street for another amazing Memphis run. The race started with a fireworks send-off led by an electric VW pace car through downtown Memphis and along the Mississippi River. The Great American River Run featured something for every level runner attracting elite athletes and record holders running the Half-marathon to fun runners in the 5K or those stepping up their game in the 10K.
2023 Great American River Run 1st Place TOP FINISHERS
Half Marathon Male Shadrack Keter Chapel Hill, NC 1:06:34
Half Marathon Female Lydiah Mathathi Columbia, SC 1:20:41
10K Male Elliot Knernschield Memphis, TN 34:11
10K Female Caroline Peyton Memphis, TN 38:45
5K Male Jake Arnold Germantown, TN 17:44
5K Female Lydia Tankersley Memphis, TN 19:50
Complete results can be found at www.memphisinmay.org/garr.