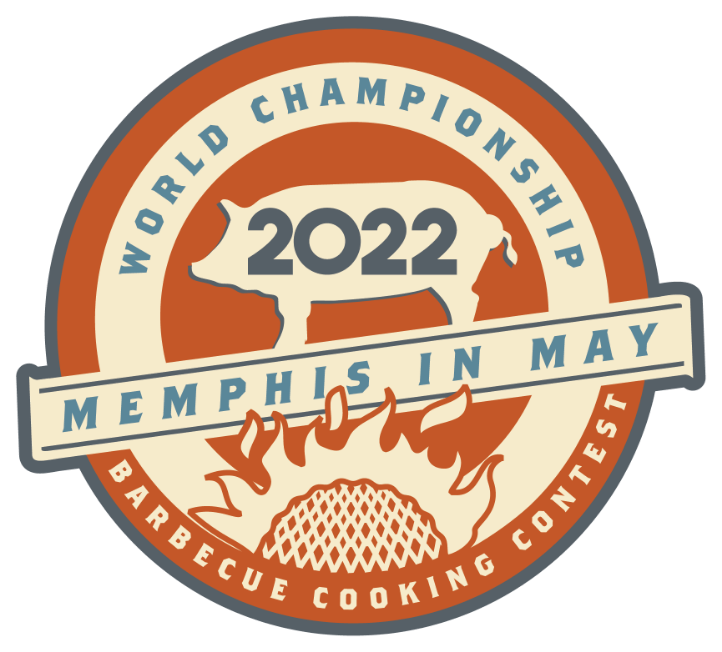 MEMPHIS, TN, December 10, 2021 – Memphis in May officials have announced that Tickets are now on sale for the most prestigious barbecue cooking contest on the planet, the Memphis in May World Championship Barbecue Cooking Contest. The 44th edition of the World Championship Barbecue Cooking Contest will be held May 11-14, 2022, at the Memphis Fairgrounds.
The World Championship Barbecue Cooking Contest is the largest pork barbecue contest in the world and promises to be fiercely competitive in 2022, as teams vie for the World Championship crown, and the largest prize purse in the event's history totaling over $145,000 in prize money.
Single day advance, General Admission tickets are $13 each*
VIPit tickets are $495 each* ($595 each with parking*) limited quantity available
Make the most out of the World Championship Barbecue Cooking Contest by adding WCBCC experiences to any ticket including the Kingsford Tour of Champions or BBQ Alley sponsored by Big Green Egg.
TICKETS & INFORMATION: memphisinmay.org/WCBCCtickets and through Front Gate Tickets
Primary sponsors include Cattlemen's Barbecue Sauce, Kingsford, and Budweiser.
2022 Memphis in May International Festival Dates
Beale Street Music Festival April 29 – May 1, 2022
Honored Country Salute to Ghana May 1-31, 2022
World Championship Barbecue Cooking Contest May 11 – 14, 2022
Great American River Run May 28, 2022
* Plus service charge
About Memphis in May
Memphis in May is a 501(c)3 nonprofit community-based organization whose mission is to promote and celebrate Memphis' culture, foster economic growth, and enhance international awareness through education. Founded by racially diverse Memphians in 1977, racial equity and parity are embedded in the fiber and culture of Memphis in May, the official festival of the City of Memphis.
Recipient of 228 prestigious Pinnacle Awards from the International Festival and Events Association, Memphis in May International Festival was named to Travel+Leisure's international list of Festivals Worth Traveling For, and in 2018, Memphis topped CNN Travel's list of international destinations to visit in May because of Memphis in May events.
For additional information, please visit www.memphisinmay.org.