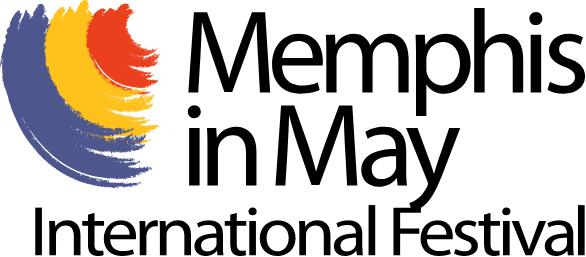 THE FUTURE OF MEMPHIS IN MAY IN JEOPARDY OVER TOM LEE PARK LEASE TERMS
Memphis in May International Festival held its Annual Meeting on Thursday, August 25, 2022, at the Memphis Botanic Garden. Results from the 2022 festival were released along with an economic impact study that measures the scale of increased spending in Memphis created by Memphis in May events.
Because of ongoing renovations at Tom Lee Park, in 2022 the festival presented two of the city's most popular large-scale events at the Fairgrounds in Liberty Park: a temporary location for one year. Attendance for both the Beale Street Music Festival and the World Championship Barbecue Cooking Contest was down dramatically because of the displacement from the traditional riverfront home. For the first time in over twenty years, combined attendance for the two events fell below 115,000. By comparison, both events attracted 175,330 attendees in 2019 and 178,478 attendees in 2018.
As a result of the attendance decline, the organization reported a record-setting financial loss of $2.23 million from the 2022 festival operations. The organization's previous record financial loss occurred in 2020 when the festival was forced to completely cancel due to COVID and sustained a $1.8 million loss.
According to the Economic Impact Study conducted by Younger Associates, the total economic impact of Memphis in May on the Memphis/Shelby County economy in 2022 was $72.9 million, a 51% decrease from the record high $149 million economic impact recorded in 2019, the most recent pre-pandemic festival. $2.5 million in local tax revenues were generated for the City of Memphis from the 2022 festival events compared to $4.6 million in City of Memphis tax revenue generated from the 2019 festival events. The organization's events support significant local employment which also declined in 2022 with 615 full time equivalent employees compared to 1,409 full time equivalents in 2019.
Despite the significant decline in attendance in 2022, festival events remained a boon to the local hotel/motel and lodging community that is still recovering from COVID related downturns in 2020 and City-wide hotel/motel occupancy peeked at 88.8% during the 2022 Beale Street Music Festival and World Championship Barbecue Cooking Contest and produced average daily room rates topping $268, a significant increase compared to normal rates.
"Although we have experienced a significant financial setback due to COVID in 2020 and 2021 and the displacement from our long-term riverfront home in 2022, our board, staff and volunteers remain committed to continuing to provide a world-class civic celebration for our citizens and the City of Memphis, provided we can resolve lease issues for Tom Lee Park." James L. Holt, President & CEO.
Plans have been in place for Memphis in May festival events to return to Tom Lee Park in 2023 after the one-year absence from the downtown riverfront park. However, organizers have been unable to obtain the necessary lease agreement for park usage from Memphis River Parks Partnership, even after making requests in writing and during multiple meetings over the past three months.
Memphis River Parks Partnership has stipulated that Memphis in May must post a damage deposit of $1.4 million for use of Tom Lee Park in 2023, This is in addition to an increased rental fee, despite a significant reduction in park space, capacity, and revenue potential for the annual flagship festival. Memphis in May historically pays for all restoration expenses associated with wear in the park at events each year. On average that annual restoration expense has totaled $53,000 over the past decade.
This excessive fee would have a crippling impact on the organization. Memphis in May has reached out to Mayor Jim Strickland, a stalwart supporter of the festival, for his leadership and to intervene. Memphis River Parks is a contract vendor of the City of Memphis for the management of the city's riverfront.
Memphis in May is seeking a lease agreement that is equitable and sustainable and provides the necessary elements required for the park site to be suitable for Memphis in May events as negotiated in good faith.
In addition, due to the uncertainty over its use of Tom Lee Park. festival organizers postponed announcing the annual honored country for 2023, typically a celebratory presentation at the annual meeting, Revenues from Memphis in May's major events provide funding to support international arts, cultural, educational, and economic development programs.
"Mayor Strickland recognizes the importance of Memphis in May events to the citizens of Memphis as well as the essential economic benefits we provide the city and area businesses. I am confident with his personal leadership the park lease issue can be resolved" Leigh Shockey, 2023 Board Chair.
Planned dates for the 2023 Memphis in May International Festival are Beale Street Music Festival, May 5-7, World Championship Barbecue Cooking Contest, May 17-20, and Great American River Run, May 27, 2023.
Memphis in May International Festival Inc. is recognized internationally for as one of North America's premier civic celebrations. The organization has presented its annual springtime civic celebration for 45 years benefiting the citizens and City of Memphis, attracting tourists from around the world as well as national and international media attention. Memphis in May is the recipient of 228 Pinnacle Awards for programming and creative excellence from the International Festival and Event Association.
2022 Memphis in May Annual Report