2023 BEALE STREET MUSIC FESTIVAL
Returning to the riverfront and Tom Lee Park in 2023
Memphis in May International Festival formally announced today that the Beale Street Music Festival and World Championship Barbecue Cooking Contest will return to the Memphis riverfront downtown in Tom Lee Park in 2023.
Thanks to City of Memphis Mayor Jim Strickland for interceding and offering a solution to help with the financial implications of moving into a modified event site in Tom Lee Park in 2023. Tom Lee Park is currently under construction as part of a $60 million park redesign from the Memphis River Parks Partnership.
"Mayor Strickland recognized the cultural value and impressive economic impact that Memphis in May delivers for the city of Memphis, and we are grateful for his personal leadership to ensure the festival's return to our long-term home," said Leigh Shockey, Memphis in May 2023 Board Chair.
THIS BLOCK IS HIDDEN
FAIRGROUNDS IN LIBERTY PARK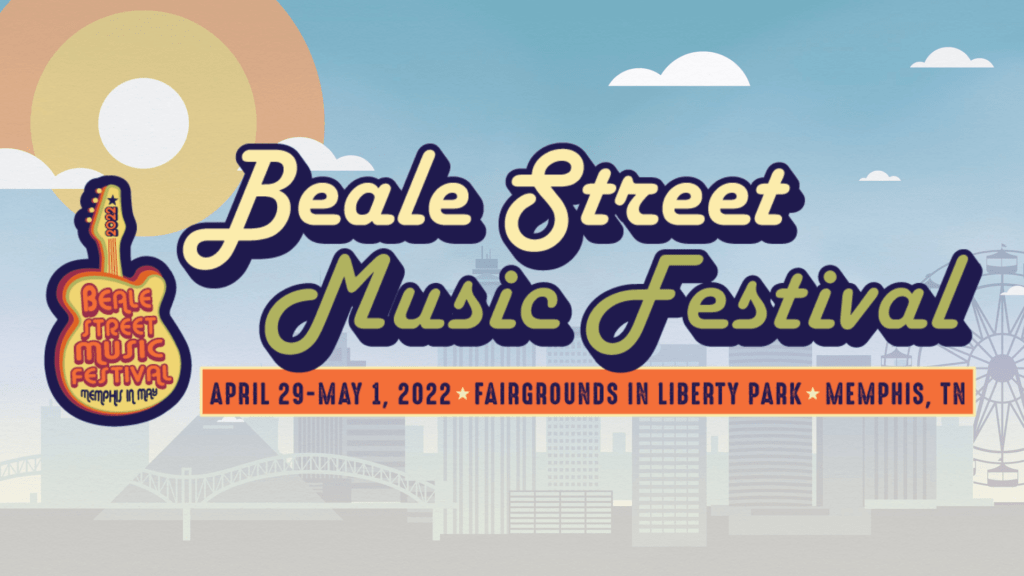 Beale Street Music Festival is back April 29 – May 1, 2022 at the Fairgrounds in Liberty Park. Memphis in May is temporarily moving BSMF from our home by the river because of construction in Tom Lee Park.
We're excited to be back bigger and better than ever to enjoy live music with all of you!
Tickets purchased in 2020 that have been deferred (and not refunded) are valid for 2022 BSMF. Complete details will be emailed to those ticket holders at a later date.
Check in with the Beale Street Music Festival's Facebook and Instagram page for more information about tickets, the lineup, and more! We'll see you next year on April 29, 30 & May 1, 2022!
Any COVID19 protocols that are in place at the time of the event will be enforced. Event details subject to change. The safety of our patrons and staff are our top priority.
Register for the MATA Rapid Shuttle

Beale Street Music Festival and the Memphis Area Transit Authority (MATA) have arranged for a complimentary shuttle for all festival patrons.
It's free to ride this MATA bus, but you MUST register to ride the shuttle from Downtown Memphis to Beale Street Music Festival at the Fairgrounds in Liberty Park.
Once you've registered, you'll receive a confirmation email. You must show your registration confirmation to get on the shuttle so make sure to register now.
The last day to register for the shuttle is MONDAY, APRIL 25 at midnight.
The rapid shuttle will be departing every 10 minutes.
Shuttle hours of operation:
Departing downtown (continuous operation until 9:00 p.m. on Friday & Saturday, and 7:00 p.m. on Sunday)
Starting Friday: 4:00 p.m.
Starting Saturday: 12:00 p.m.
Starting Sunday: 12:00 p.m.
Departing the Fairgrounds (continuous operation until 1:00 a.m. Friday & Saturday, and 11:30 p.m. on Sunday)
There are two convenient downtown locations that you can easily access using MATA's downtown trolley line. MATA shuttle pick-up locations are at Exchange Street (in front of the Sheraton Hotel/Renasant Convention Center) and Union Ave. (Peabody Hotel).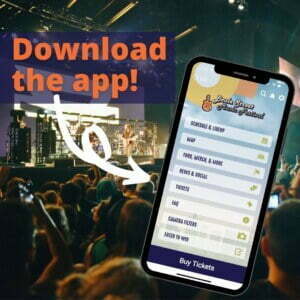 Download the BSMF App
Plan your weekend before walking through the gates at Beale Street Music Festival with our app!

Never miss an artist you want to see by saving them in your schedule. Decide what you want to eat before standing in line, and read about our merch vendors that will be there.

We'll also keep you updated before and during the festival in the news section. Download our app from the App Store or Google Play and start planning today!
Locker Rental
Store your things in a secure locker while you enjoy Beale Street Music Festival!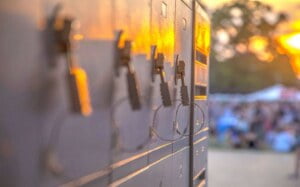 Locker dimensions are: 11" wide, 13 ½" high, and 18" deep
Rent a multi day locker
Each locker will have access to (1) mobile charging pack (w/cords)
Once the battery pack is out of battery, simply exchange it for a fresh one.
Our Featured Sponsors