Every Human Being is a Human Being
The subject of slavery continues to engage the attention of scholars worldwide because the subject is of contemporary relevance and importance and new sources, new ideas, new methods, new approaches and new evidences keep emerging. Ghana's role and contribution to trans-Atlantic slavery is recounted differently in diverse spaces between the country and the rest of the world because some local content in these histories have been left out. The lack of contribution of the people's narrative to this discourse distorts the facts and creates a gap in the slavery resistance stories.
This exhibition seeks to fill some of the gaps by taking another look at the narrative of resistance to slave raiding activities in Ghana from the point of view of the victims and not that of the recorded manuscripts that did not reflect the counter narrative.
Dates: May 1 – 31, 2022
Location: National Civil Rights Museum – 450 Mulberry St, Memphis, TN 38103
Hours: Everyday from 9:00 am – 5:00 pm (closed on Tuesdays)
Admission: Adults – $18.00, Seniors 55+ – $16.00, Children ages 5-17 – $15.00, 4 & Under – FREE
National Civil Rights Museum– Located at the Lorraine Motel, the site of Dr. Martin Luther King's assassination, it chronicles key episodes of the American civil rights movement and the legacy of this movement to inspire participation in civil and human rights efforts globally. Seeking an exhibit reflecting civil or human rights related issues. www.civilrightsmuseum.org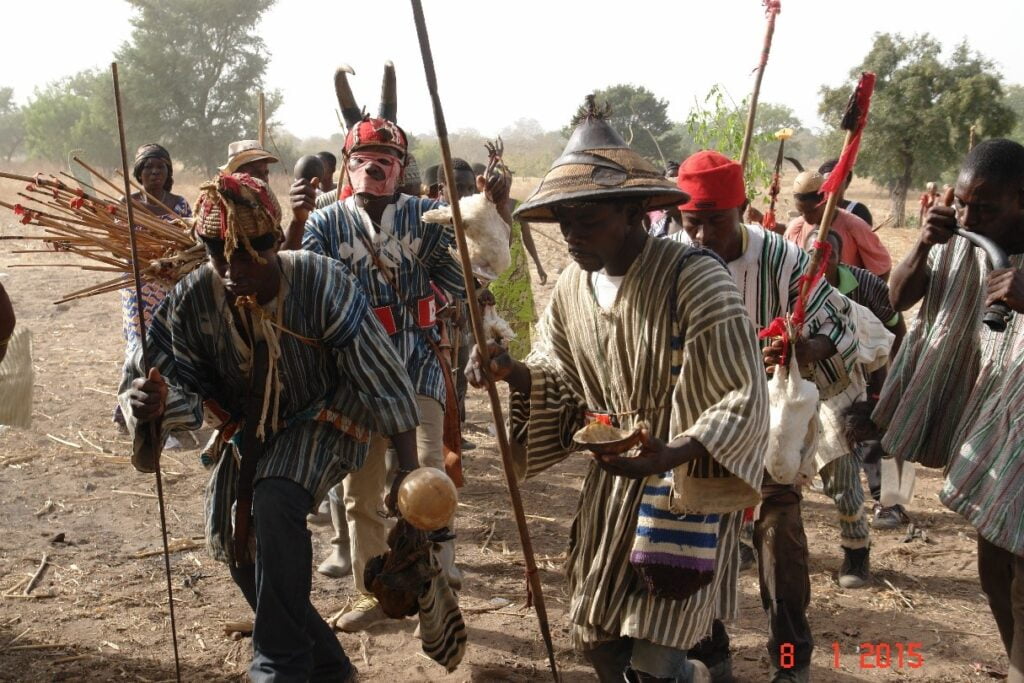 Contemporary Art of Ghana
View contemporary artwork on display featuring a selection of artist from Artists Alliance Gallery, Accra
This exhibit will feature works from the Artist Alliance Gallery headed by Professor Ablade Glover.
Dates: May 1 – 31, 2022
Location: Memphis Central Library – 3030 Poplar Ave. Memphis, TN 38111
Hours: Monday – Friday from 7:30 am – 6:00 pm
Admission: FREE
Learn more about their work: www.allianceartgallery.com
The Goodwyn Gallery (Memphis Central Library) – The impressive four-story, sprawling structure is a magnet for students and educators with gallery space available to showcase art, history or culture at this high traffic, educational venue. www.memphislibrary.org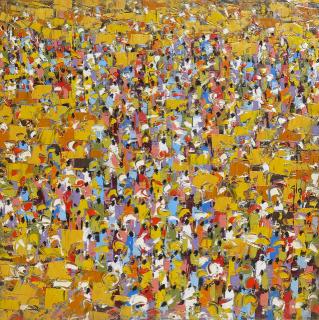 Beautiful Metals of ghana, Adornments & Wearables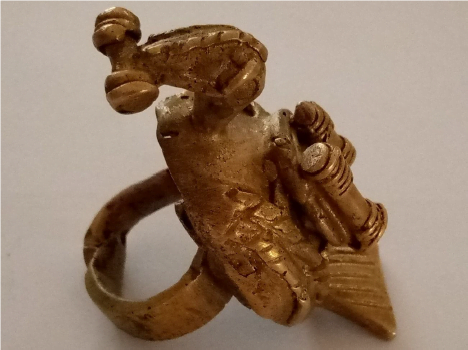 Featuring a beautiful selection of metal objects exploring culture & craftmanship of Ghana. These exhibit pieces give an authentic glimpse to the tools and jewels of Ghanaian life and culture. This exhibit was made possible in collaboration with the Ghana Museums and Monuments Board – GMMB.
Dates: May 1 – 31, 2022
Location: Metal Museum – 374 Metal Museum Dr, Memphis, TN 38106
Hours: Tuesday – Sunday, 11:00 am – 5:00 pm
Admission: Adults – $8, Seniors 62+ – $6, Military – $5, Student's w/ id – $5, Children (5-17) – $4
National Ornamental Metal Museum – Dedicated to the advancement of the art & craft of fine metalwork, this unique museum features modest sized exhibition spaces as well as education facilities at the on-site foundry. A leader in this art, the museum hosts nationally recognized programs. www.metalmuseum.org
Palms & Plants of Ghana
This exhibit will feature a live exhibit will feature beautiful flora from the land of Ghana! Witness the wonderful palms and annuals this summer at the Memphis Botanic Garden. The 40-foot exhibit will be located in the display bed at the tram stop on the east end of the 4-Seasons Garden.
Dates: May 1 – 31, 2022
Location: Memphis Botanic Garden – 750 Cherry Rd, Memphis, TN 38117
Hours: Sunday – Saturday: 9am – 4:30pm
Admission: Adults – $12, Seniors (60+) – $10, Youths (2-12) – $7, Children (4 / Under) + Garden Members – FREE
Memphis Botanic Garden – The 96-acre property in the heart of the City is home to the Goldsmith Civic Garden Center, Hardin Hall, and gallery space as well as 28 specialty gardens, which provide a wide array of horticultural and recreational experiences for visitors of all ages all with the intent to enhance lives by connecting people with nature, increasing awareness and appreciation of our environment. www.memphisbotanicgarden.com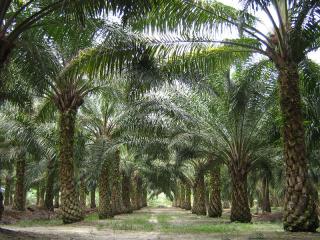 Where I Come From
Dates: May 1 – 31, 2022
Location: Urevbu Contemporary – 410 S Main St, Memphis, TN 38103
Hours: Thursday – Saturday: 12pm – 5pm
About the Exhibit
Where I Come From is a solo exhibition featuring the recent creations of Ghanaian artist Theresah Ankomah. She marries the techniques of painting, printmaking, and weaving to create bold and colorful works of art that reflect her origins, confront gender norms, and highlight processes of making.
Theresah's layered, tactile work invites curiosity, paralleling the complexities of the weavings that she incorporates into her practice. Through a time-intensive process, Theresah combines painting, patterns from everyday objects, silkscreen, collaging, stitching, and weaving to create dynamic multimedia works on canvas.
Through the artist's vibrant, large-scale creations, Where I Come From explores themes of family, temporality, gender, geopolitics, sustainability, consumerism, and material history.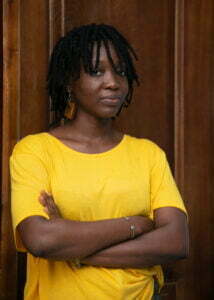 About Theresah Ankomah
Theresah Ankomah is an artist who lives and works in Accra, Ghana. Her artistic expressions manifest in the form of performative Installations, Sculpture, Painting, Weaving, Fashion, and Printmaking.
In recent times, she has been interested in exploring Kenaf woven baskets, strings, jute rope and royal palm leaf's at all levels and scales of weaving while at the same time examining the hidden stories associated with the making of these objects. Her interest also lies in how their usage is susceptible to temporality as well as permanence. She uses the complexities of weaving to discover and tell these untold stories.
Theresah engages in the material culture of these objects, researching into the incredible ways this culture interweaves in the nuanced lives of the people who make and use it.
The objects she uses in her installations are marked by time and they build a database of DNA and fingerprints of their makers and the audience who engages with it, which becomes a tapestry of different experiences. She believes these objects are living archive of experiences captured in a time capsule yet to be noticed.
Theresah was the recipient of the 2021 second runner up prize of the Inaugural Yaa Asantewaa Art Prize in Africa by Gallery 1957 and also the recipient of the 2017 first runner up prize of the prestigious Kuenyehia Art Prize for Contemporary Art in Ghana, respectively.
Urevbu Contemporary – Urevbu Contemporary represents emerging and mid-career artists with the primary purpose of supporting the practice and work of artists from Africa and its Diaspora while increasing opportunities for artists to introduce their artwork to new geographies.
Architecture in Ghana: Yesterday, Today, & the Future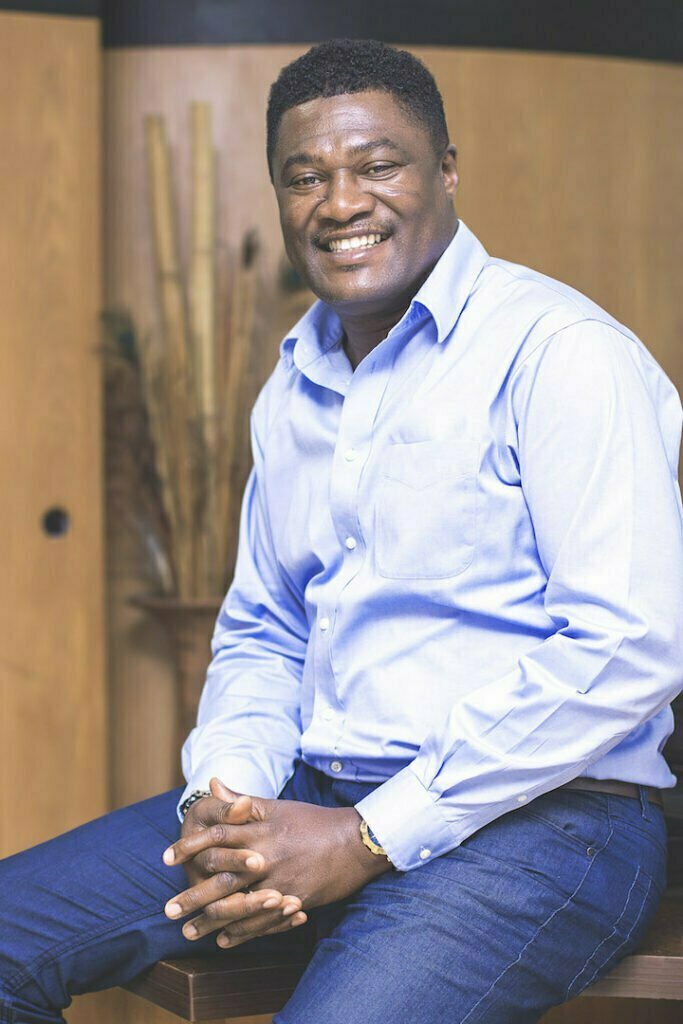 American Institute of Architecture Speaking Engagement featuring guest speaker, S.M. Quartey.
Date: Tuesday, May 3, 2022
Time: Doors open at 11:30 a.m. and the program begins at 12:00
Registration: You must register by Monday, May 22 at noon to attend.
Location: The American Institute of Architects – Memphis
251 Riverside Drive, Memphis, TN 38103
About S.M. Quartey:
Samuel Mbrayeh Quartey completed Post Graduate Diploma in Architecture, Kwame Nkrumah University of Science and Technology and served as a teaching assistant before joining Rhaycad, an Architectural Practice in Accra for 3 years. At Rhaycad, SM was exposed to the use of computers in Architecture and worked on projects such as the Chamber of Parliarment, Kakum National Park and Latter Day Saints Temple. SM later joined Deweger Gruter Brown and Partners in 1997, worked for another 5years on projects such as Standard Chartered Bank, Ring Road and Spintex, Dansoman and Sunyani, Apex Bank Head Office and Palm Court.
SM started his own practice registered as Atelier in 2003. Atelier is credited with oustanding projects such as the CAL Bank Head Office, National Communication Authority Head Office (NCA), Allied Oil Head Office, UNA Home, KEK Insurance Head Office, The Elizabeth and to mention but a few.
SM served as Honoury Secretary of the Ghana Institute of Architects in 2004 and is currently the president in waiting of the Ghana Institute of Architects.
About AIA Memphis
Established in 1953, AIA Memphis has served West Tennessee as the local chapter of The American Institute of Architects (AIA) for over 65 years. Members of AIA from across the globe have worked with each other and their communities to create more valuable, healthy, secure, and sustainable buildings and cityscapes. Our local voices join more than 95,000 architects and allied professionals who work together to create a better future by design.
Isaac Hayes: Black Moses Gives Back
Isaac Hayes: Black Moses Gives Back is an engaging exhibition that showcases Hayes's unique dashikis collection and his humanitarian work in Ghana..
Black Moses Gives Back is a fun and colorful exhibit and will introduce a side of Isaac Hayes that many may not be familiar with. Beyond writing hit songs for Stax artists and becoming a star in his own right, Hayes also became known for his interest in black pride and Afrocentrism. In addition to displaying the African clothing worn by Hayes, this exhibit will highlight Hayes's philanthropic efforts in the African nation of Ghana and his hometown of Memphis.
Grand Opening – April 9th 11:00 am – 2:00 pm
Experience the new exhibit and enjoy feature musical entertainment from Ekpe Abioto at 11:15 am, the musical philanthropist and founder of the Memphis African Jazz Ensemble who had the honor of performing at the funeral of Isaac Hayes. The exhibition curator will be present to answer questions beginning at 11 am. Enjoy activity stations that take a closer look at traditional African textiles and you can make your own Kufi hat. Storytime with the Memphis Library will begin at 12pm.
Exhibit will be at MOSH from April 2 – July 31st, 2022
More information is available on Moshmemphis.com.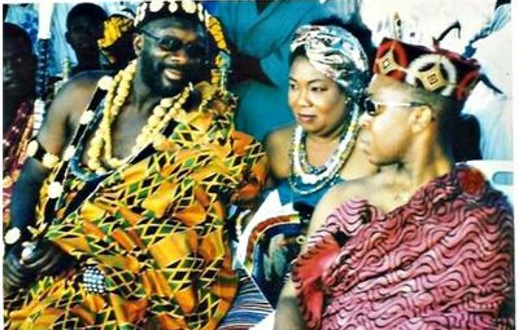 2022 International Salute to Ghana Exhibit Series is sponsored by