Ghana Live! : Riches & Rhythms

The exciting rhythms of Ghana will hit the stage with Ghana Live! Riches & Rhythms at the Orpheum Theatre. A celebration of the fascinating dance and musical traditions of Ghana, the 2022 Memphis in May International Festival country of honor.
Join us and witness breathtaking cultural performances from the National Dance Company of Ghana topped off with a show stopping Highlife Music performance by Okyeame Kwame!
Date: Thursday, May 5, 2022
Time: 7:30 pm
Admission: $20.00
About the National Dance Company of Ghana
The National Dance Company of Ghana (Ghana Dance Ensemble) is one of the resident groups of the National Theatre of Ghana. The company is an internationally acclaimed dance institution which has performed to diverse audiences and received ovations and rave reviews in all continents around the world.
The company marks the culmination of development endorsed by the first president of the Republic of Ghana in 1962, the first of such institution in the country. It was established at the Institute of African Studies under the directorship of The Late Emeritus Professor J.H. Nketiah.
The objective of the group is to help in the preservation and development of Ghana's traditional dance forms, develop a pool of professional dancers in the country, help strengthen Ghana's cultural and artistic image through dance performances both home and abroad and to create opportunity for Ghanaians and the international community to share in the dance heritage of Ghana.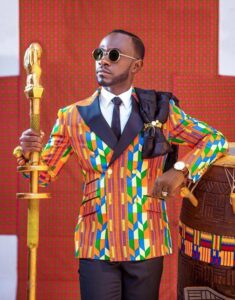 About Okyeame Kwame
Okyeame Kwame is a multiple award-winning Ghanaian hip-life and high-life artist who has released nine studio albums over his 25-year career.
As a hiplife artiste, Kwame fuses highlife and hip hop sounds to create an incredibly soothing music-poetry experience, which gives him a national cultural appeal. While he mostly raps and sings in the Twi dialect of the Akan language of Ghana, he also performs in English.
In 2009, he founded the Okyeame Kwame Foundation to raise awareness about hepatitis B and provide screening, prevention, and education to mitigate the illness in Ghana. He is also an advocate for homegrown products and climate change awareness.
As a proud dad, Kwame was picked by UNICEF as a super dad in 2017, alongside David Beckham and Hugh Jackman, for their global campaign.
SARKODIE AND STONEBWOY AT BEALE STREET MUSIC FESTIVAL 2022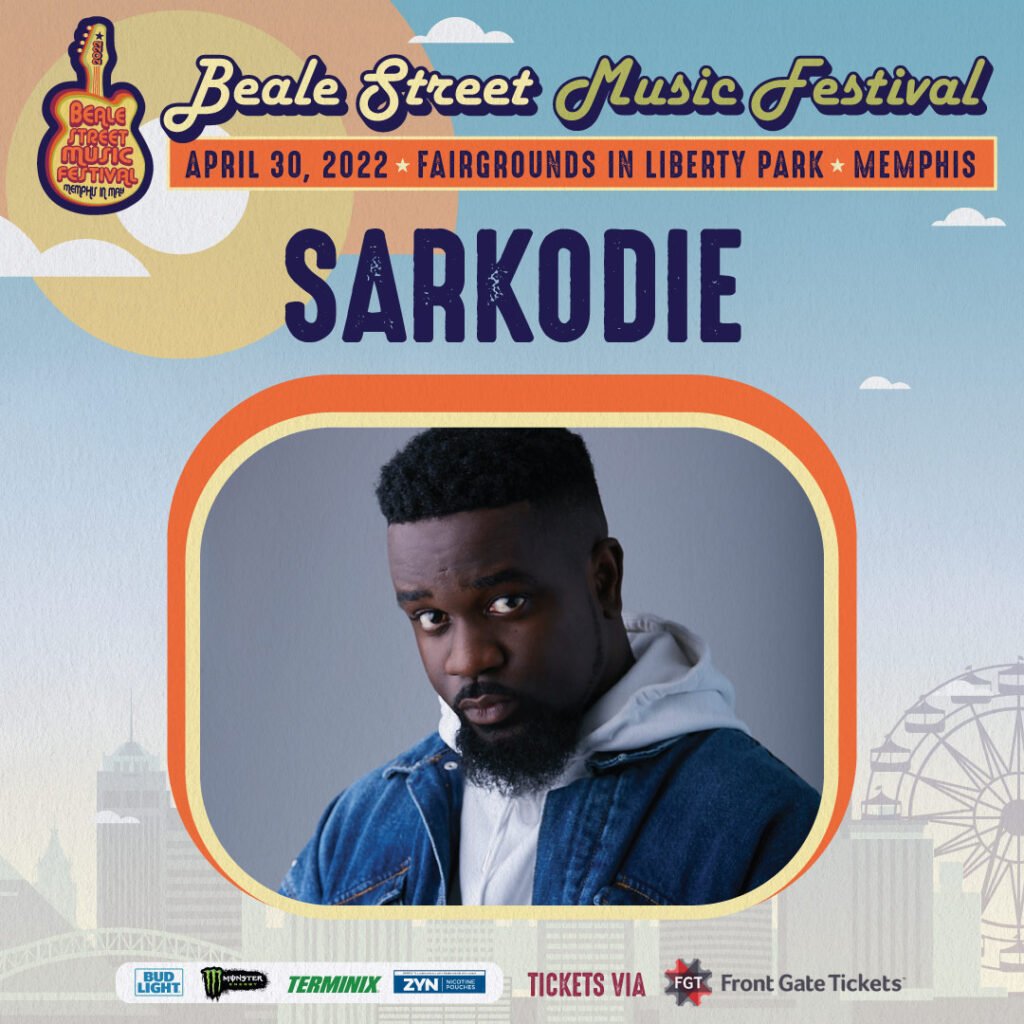 Michael Owusu Addo is the Ghanaian rap icon, best known as Sarkodie. With a career spanning 10 years at the top of his game as well as having tens of millions of album sales and over 80 awards to his name in his native Ghana, Sarkodie's sound – a fizzing blend of hiplife, hip-hop and Afrobeats – has led to sold-out shows at London's O2 Kentish Town Forum & performances with an impressive array of international names.
Sarkodie is performing at Beale Street Music Festival on Saturday, April 30th. For more information about BSMF click here and to buy tickets click here.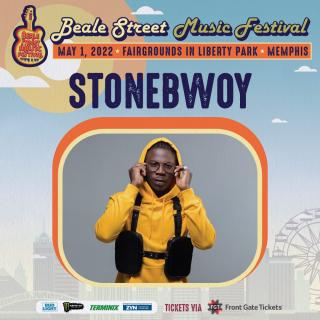 Livingstone Etse Satekla better known by his stage name Stonebwoy, is a Ghanaian Afropop, dance hall and reggae musician. He is the CEO of Burniton Music Group. He won the Best International Act: Africa category at the 2015 BET Awards and Artist of the Year at the 2015 Ghana Music Awards. He is also a recipient of two Billboard plaques. He has been described as the king of reggae and dance hall in Africa for his music contributions.
Stonebwoy is performing at Beale Street Music Festival on Sunday, May 1st. For more information about BSMF click here and to buy tickets click here.