WCBCC Ticket & Experience Information
Event Details
Here's more information about the world's premier barbecue cooking contest! Remember that it is a CONTEST AND NOT A FOOD FESTIVAL, meaning the barbecue being cooked here is only for the judges, the teams, and their friends, NOT the general public.
But don't despair! Check out these options below for ways you can enjoy championship-quality barbecue at the World Championship Barbecue Cooking Contest!
General Admission tickets are $15 online (don't wait in line!) and $18 at the gate.
Any COVID19 protocols that are in place at the time of the event will be enforced. Event details subject to change. The safety of our patrons and staff are our top priority.
VIPit Pass – SOLD OUT
VIPit Passes will be available. From cooking demonstrations to tours of competitor's team spaces, you'll be shown the things that everyone wishes they could see. While the final WCBCC 2023 VIPit schedule isn't quite ready yet, we've listed a few things from the 2022 VIP experience below to help you get a taste.
A typical VIPit experience may include:
Several rounds of meeting & interacting with competition teams
Cooking demonstrations (& tastings too, of course)
Judging class with a certified Memphis in May judge
Depart for Blind Judging in the Judges Tent
AND MUCH MORE!
VIP customers will choose Express Shipping Delivery or Will Call Pickup when purchasing tickets. Memphis in May will ship VIP passes the week of April 24, 2023, for those that select Express Shipping for delivery.
You must order VIP passes before April 21, 2023 for passes to be shipped. Otherwise, all VIP passes purchased after April 21 will be available for pickup at Will Call.
International ticket holders will need to pick up their passes at Will Call the first day of the World Championship Barbecue Cooking Contest.
VIPit Pass sponsored by: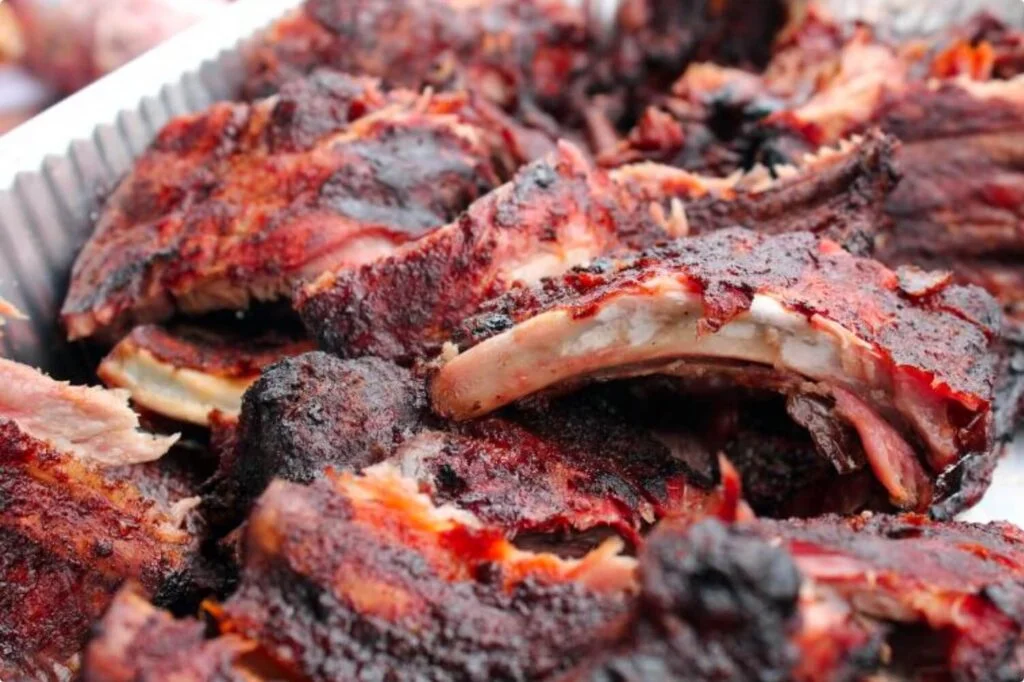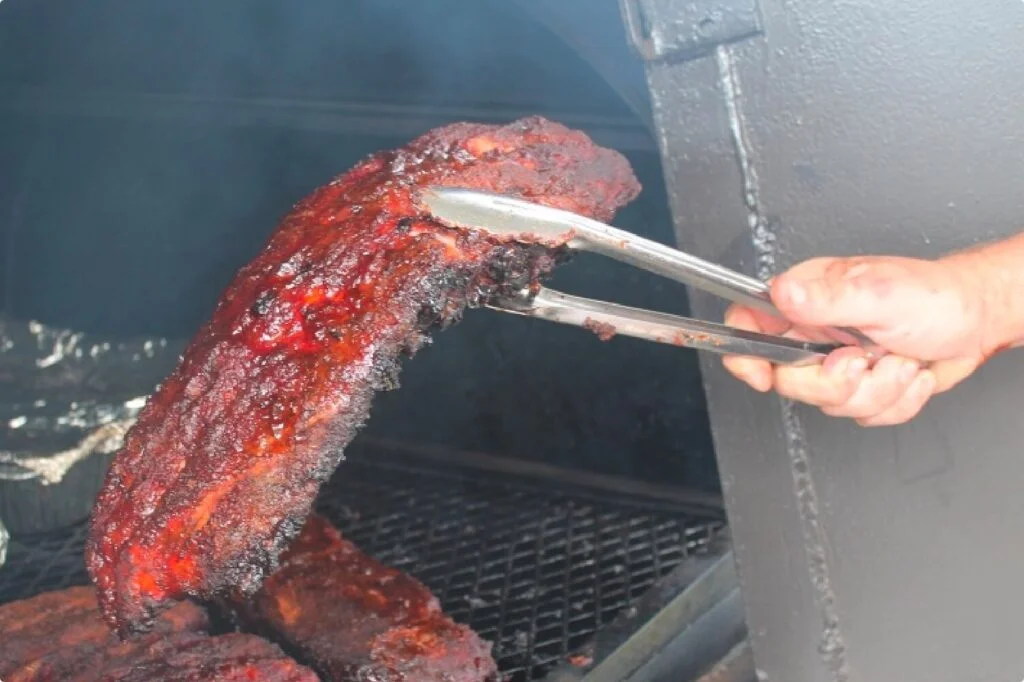 Kingsford Tour Of Champions
The general public has access to taste and judge barbecue from the teams competing by purchasing a ticket for the Kingsford Tour of Champions. This unique barbecue experience gives you the chance to judge and sample barbecue and listen to teams explain their craft. Each tour will last approximately an hour and a half and includes visits to three different barbecue teams. Tickets for the KTOC will be available when purchasing general admission tickets.
When:

Thursday, May 18
2:00 pm, 3:00 pm, and 4:00 pm

Friday, May 19
2:00 pm, 3:00 pm, and 4:00 pm
Kingsford Tour Of Champions by: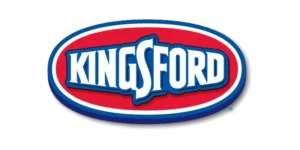 BBQ Alley with Big Green Egg & Friends
BBQ Alley by Big Green Egg & Friends is a tasting experience at WCBCC! This special area features four well-known barbecue restaurants plus Big Green Egg serving up what everyone comes to the World Championship Barbecue Cooking Contest to experience – top-notch barbecue! Limited quantities of $25 tickets are sold online and in person. Check out more details below!
Tickets: Available here to purchase with your general admission ticket and will be available at the BBQ Alley area during WCBCC.
When:

Thursday, May 18
2:00 pm and 4:00 pm

Friday, May 19
2:00 pm and 4:00 pm

Saturday, May 20
11:00 am, 1:00 pm, and 3:00 pm
What:
A variety of BBQ will be served including pork ribs, pulled pork, beef and poultry. In addition, small sides will be offered like baked beans and mac n' cheese.
A maximum of 250 people per session will be served. If they sell out online, you'll still have the opportunity to buy them the day of the event. Please note that BBQ Alley is an add-on and a general admission ticket must still be purchased to gain access into the park.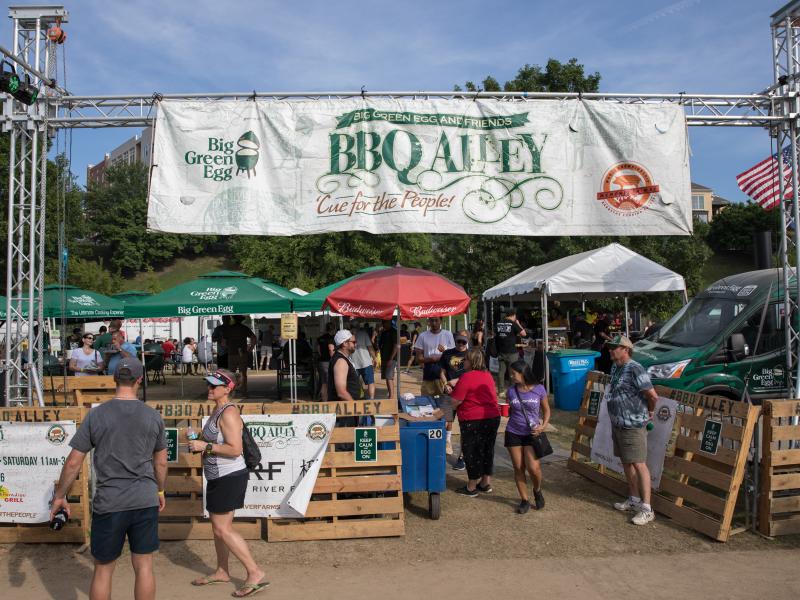 VIPit Pass sponsored by: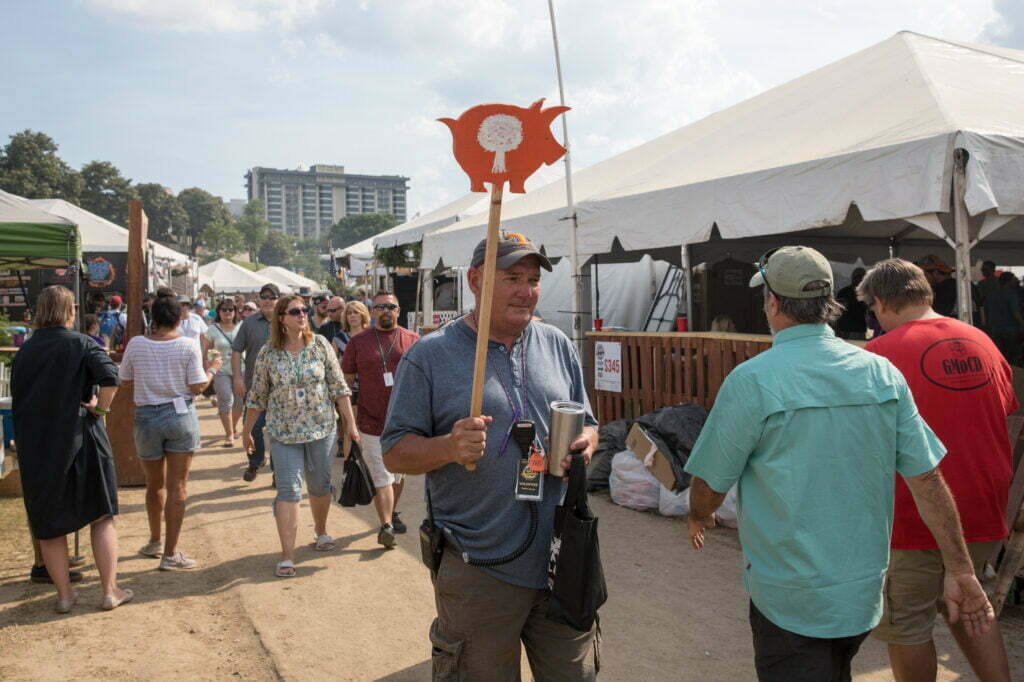 Cooker Caravan with Heath Riles BBQ
This is an experience like no other offered by Memphis in May through the generosity of our teams. The tour meets outside of judging HQ and is led by volunteers every half hour of each day between 11:00 and 3:30.Teams, which will be scheduled individually, will give a short presentation to the groups.
The team will discuss and show things such as:
grilling equipment
how the team prepares barbecue for the competition
grilling tips
why the team competes
Additional Information
Admission
Single- Day Tickets are good for any day of the 2023 WCBCC.
No refunds, rain checks or exchanges.
Admission to WCBCC is first-come, first-served.
General Admission tickets include access to the 2023 WCBCC.
General admission tickets do not include barbecue tastings from teams competing in the 2023 WCBCC. Kingsford's Tour of Champions and BBQ Alley add-on experience offer tours, tasting, and barbecue education opportunities.
VIPit benefits include:
VIP Admission credentials to all four days of the 2023 WCBCC with come-and-go privileges.
Invitation to visit up to four championship cooking teams to learn grilling tips and sample their best.
Private seminar to learn what it takes to be a Grand Champion.
Open access to the private VIPit Hospitality Suite with complimentary food, beer, wine & beverages.
Food And Drink
All food must be purchased with cash. ATMs are available at WCBCC for your convenience. A photo I.D. is required for all alcohol purchases.
The World Championship Barbecue Cooking Contest will take place rain or shine. If severe weather should arise, refer to the WCBCC Facebook page for immediate information.
For Your Safety
If WCBCC reaches capacity, for the sake of crowd safety and enjoyment, Memphis in May International Festival, Inc. reserves the right to refuse admission unless a patron has a ticket purchased in advance.
All packages and bags are subject to search
Photo I.D.'s are required for all alcohol
Memphis in May International Festival, Inc. reserves the right to refuse admission or to eject any person violating rules; local, state and federal laws; or whose conduct is deemed illegal, disorderly, dangerous or offensive.