Teachers! Looking for a field trip for your students? As part of the 2022 Salute to Ghana, Memphis in May International Festival presents the National Dance Company Ghana at The Orpheum Theatre during International Week, May 2 – 7, 2022.
The National Dance Company of Ghana (Ghana Dance Ensemble), established in 1962, is one of the resident groups of the National Theatre of Ghana. The objective of the group is to preserve Ghana's traditional dance forms, develop professional dancers in the country, strengthen Ghana's cultural and artistic image through dance performances both at home and abroad, and create opportunity for Ghanaians and the international community to experience the dance heritage of Ghana. The company is an internationally acclaimed dance institution which has performed for diverse audiences and received ovations and rave reviews around the world. The National Dance Company is the only dance company who can perform dances from all 16 regions of Ghana, all of West Africa, as well as some other parts of Africa. It has over 50 choreographic pieces in its repertoire.
The performances are an excellent complement to any of the Memphis in May classroom programs or competitions and are offered FREE of charge to schools.
This year YOUR students can experience the sights and sounds of Ghana!
Performances will last approximately 60 minutes. There is no cost for students or chaperones to attend. Schools should provide transportation to and from the show.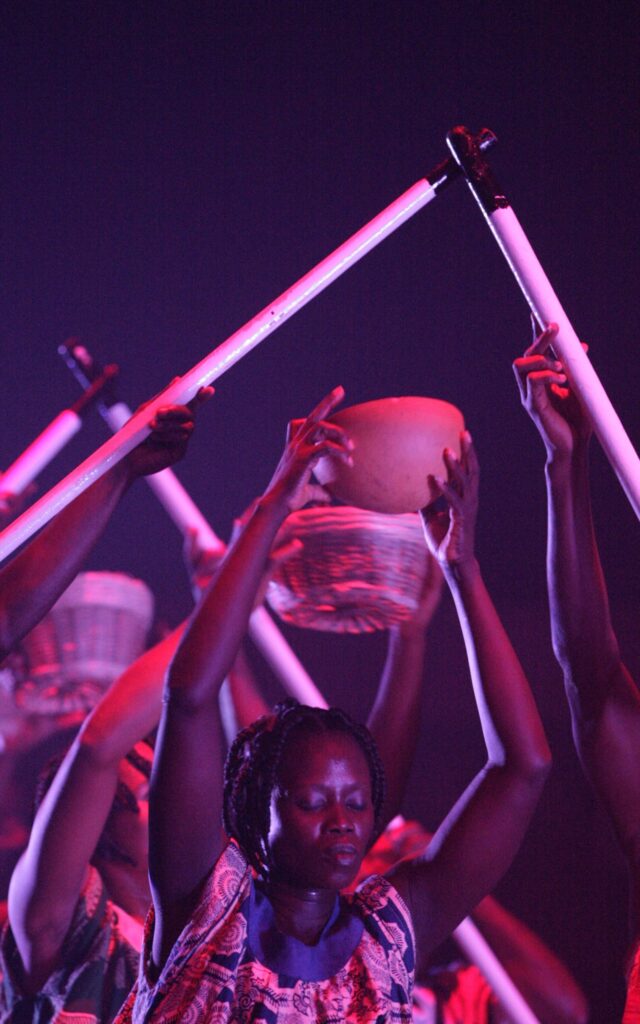 Sponsored By