Fine Arts
In 2022, Memphis in May International Festival is excited to salute the Republic of Ghana! Rich in natural resources, poignant history, unique art and music communities, and friendly people with more than 100 indigenous cultural groups, Ghana is the seventh African country to be honored in the festival's forty-four-year history.
2022 Salute to the Republic of Ghana Featured Painting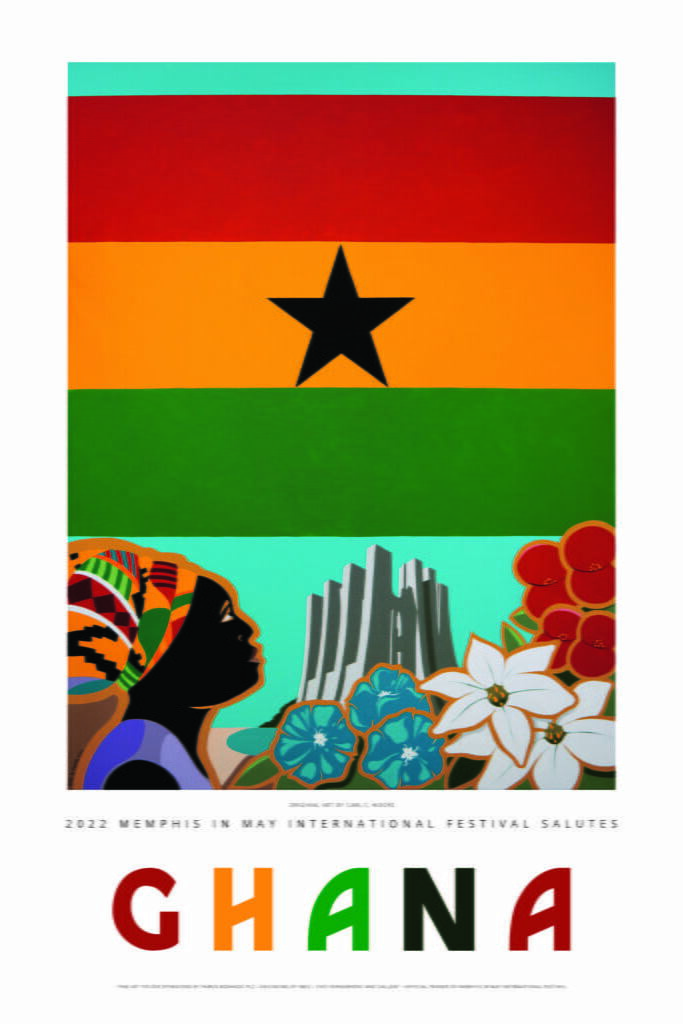 To view previous international posters, click here.